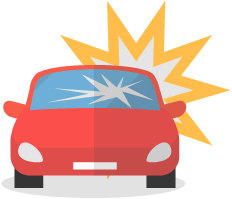 HOW TO FILE YOUR INSURANCE CLAIM
IN FOUR EASY STEPS
Select your insurance company from this list of insurance providers to obtain their claims contact information.
Call your insurance company to report the claim. 
Share the following info with your insurance company:
 Who are the people involved?
 What are the vehicle damages?
 Are there any injuries?
 Are there any witness and/or police reports?
Now that your claim has been reported, the Claims Representative will give you a claim number and the contact info of the Claims Team that will be handling your file. Please be sure to provide this information to King Collision.
Once the insurance company completes their initial damage, it will be reviewed by the Claims Team and payment will be made on your behalf.
There are several payment options available, depending on whether or not you have a lien holder or whether you prefer that your insurer pay King Collision directly.
King Collision Centers is proud to have been selected to participate in the
Repair Shop Referral Programs of major auto insurance providers in Massachusetts.
Thanks to our partnerships, King Collision is able to complete the repairs to
your vehicle without any delay so you get back on the road fast!
An Informative Slideshow
Accident Surcharge Info
When you file an insurance claim for an at-fault accident with damages in excess of $500, you accrue surcharge points that automatically increase the cost of your policy for the next five years.
At-fault accidents $500-$2000 = 3pts
At-fault accidents over $2000 = 4pts
Every point increases the amount you pay for four policy coverages:
compulsory bodily injury
personal injury
damage to someone else's property
collision

Simply put: the more points you have, the higher your car insurance bill.
Inexperienced drivers (>6yrs driving record) pay 7.5% above the policy base rate per point
Experienced drivers (
Let's say you're an experienced driver with a $800 policy. In this case, the 5-year surcharge penalty amount of a minor accident claim (damage under $2000) would be $1800 above the base policy rate (meaning you pay $5800 for insurance over 5 years, instead of $4000).
$800 policy x 15% surcharge x 3 points x 5 years =$1800
0 points = 0 Surcharges + DISCOUNT (over time)

Drivers with no at-fault accidents or moving violations have 0 points and 0 surcharges. If you manage to not accrue any points for more than 5 years, you'll be eligible for a discount on your insurance.
Drivers with at least 5 years of clean driving will receive the
Excellent Driver Discount – a 7% decrease in their premiums (in 2006)*

Drivers with 6 years driving experience + 6 years of clean driving will receive the
Excellent Driver Discount Plus – a 17% savings on their premiums (in 2006)*
Avoid paying surcharge points and save money on your car insurance
Use King Collision Express